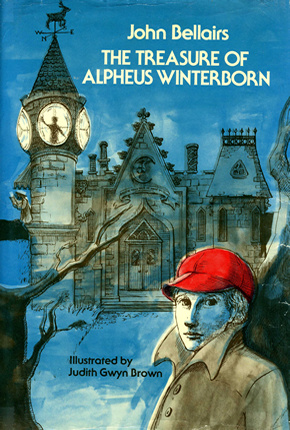 Artist and illustrator Judith Gwyn Brown created 10 full page illustrations for
The Treasure of Alpheus Winterborn
and, in celebration of its 40th anniversary, we want to know which one is your favorite.
Perhaps it's Philpotts peering from behind the bars of the bank, or a dog barking in the dead of night, or maybe a scene from inside (or outside) the library, or just the enigmatic philanthropist himself, smiling in his portrait that hangs above the fireplace.
Or something else entirely?
Watch out for ol' Eagle Eye and pick your favorite from our list below and see how it ranks with other fans!
And of course, believe only half of what you read.
Your favorite Judith Gwyn Brown artwork in The Treasure of Alpheus Winterborn?